Join us on our journey to the largest annual conference for the Microsoft Business Applications communities.
Winner: Team Insights
Week One: On Our Way to the Music City
Week Two: A Milli, A Milli, A Million
Week Three: Team Insights Takes the Lead
Week Four: Hiking Into the Final Week
Since Alberta first went into a state of emergency on March 13, 2020, Iteration Insights has been working from home. While remote work has been very successful for the organization, one challenge presented by COVID-19 was engaging and socializing as a team while working distributively. Without being able to congregate in person, our team building activities needed to be reworked.
A step challenge for the month of June was the perfect solution for us. The benefits would be getting our employees exercising and having a common activity for us to participate in. To inspire competition, we split into groups; Team Iteration lead by Chris Sorensen and Team Insights lead by Jarid McKenzie. We have also set a company-wide goal to walk the distance from Downtown Calgary to the Community Summit in Nashville.
First things first, was to figure out the logistics of capturing the steps data. After testing out many apps, we settled on Pacer for Teams. Pacer allowed us to create an organizational group that can easily track the step data and then funnels it into a Power BI performance dashboard.
As an analytics company, we wanted to track our progress. With a Power BI dashboard, we can see how each team is performing and which one is leading. It also allows us to see how close we are to completing our goals.
As the challenge unfolds, the interactive dashboard will be updated daily by 10 am MST. Our marketing coordinator, Renata Kalsbeek, will provide a play by play of the previous week's events.
Check back often to keep up, and who knows, maybe in the future you can step along with us!
Week One: On Our Way to the Music City
The 1st of June kicked off our steps challenge and it was a great week. Team Insights was off to a racing start and held the lead until the middle of the week. However, three Team Iteration members achieved over 20,000 steps to bring them ahead. Iteration held this lead into the weekend.
But then, Team Insights forged ahead and finished approximately 15,000 steps in front of Team Iteration. Tyler Long took the crown for most steps in Week One with a total of 120,334 steps.
Ending the week with a total distance of 741 kilometers walked, we are 21% of the way to our Nashville goal.
Week Two: A Milli, A Milli, A Million
Week two is officially in the books (or the dashboard). On Monday, June 8, we reached over 1 million steps. Wooo! Both teams were making strides and it was a close week with Team Iteration having a slight lead.
However, on Saturday, Victor Lajide of Team Insights walked over 31,000 steps! This amazing achievement put Team Insights in the lead by 15 km or approximately 19,000 steps.
Tyler Long of Team Insights leads the standings this week with a total of 114, 310 followed by Stephen Zielke on Team Iteration with 108,733 steps.
With a total distance of 1477 km stepped, the company is 43% of the way to our goal! With three weeks left in the competition, we are well on our way to Nashville.
Week Three: Team Insights Takes the Lead
June 15 marked the beginning of Week 3. Another great week, with the company as a whole reaching 2 million steps by Wednesday, June 17.
Team Insights held the lead for this entire week. Led by Tyler Long with the most steps for the week of 100,109 and Victor Lajide, coming in 3rd for the week with 94,001. Stephen Zielke kept Team Iteration in the game getting the second greatest number of steps for the week with 94,572 steps. Way to go, gentlemen!
Joelle Mason of Team Iteration claimed the crown this week for the greatest number of steps in a day with 25,575. Individually, both teams have walked the distance to Regina and are less than 100 km away from Minot.
Collectively, the company has walked 2106 km, which is 62% of the way to our Nashville goal. Two weeks left, let's go!
Struggling with your analytics journey?
Let Iteration Insights get you on the right path, view our services to see how we can help you today.
Week Four: Hiking Into the Final Week
Week 4 is done and gone, and we are nearing the end of the Steps Challenge. Starting on June 22, Week 4 held some incredible feats.
Team Insights Leader, Jarid McKenzie, took the title for most steps in one day at 43,396, he also takes the title for most steps in a week with 133,347. Way to go, Jarid! Overall, Tyler Long is still the total steps leader with 437,125 for the month, followed by Stephen Zielke with 364,717 and Victor Lajide with 326,178. Impressive numbers!
As a company, we have almost reached 3.5 million steps. With Jarid's over 43k steps in one day, Team Insights is steaming ahead by a distance of 217 km, which is 271,182 steps. In total, the team has 1,917,497 steps. Team Iteration is following with 1,646,315 steps.
Altogether the company walked 2851 km, which is 83% of the way to our goal! With one week left, we are getting close to Nashville… will we make it?
Week Five: To the Finish Line
After a full month of stepping, we finally completed our June Step Challenge! June 29, 2020, marked the start of our rainy Week 5.
Team Iteration's Renata Kalsbeek had the most steps in a day with 18,204. Team Insights' Carter Edie had the most steps for the week with 86,500, followed by Iteration's Aysha Hafeez with 80, 202, and finally Insights' Tyler Long with 62,553.
Tyler also took the crown for most steps in one month with 499,678 steps, followed by Iteration's Stephen Zielke with 409,913 and Insights' Carter Edie and 407,072. Great job!
This week Team Iteration came out on top with 321,543 steps, a total distance of 257 km. Team Insights wins the overall steps challenge with a total of 2,190,368 steps a distance of 1752 km. Insights beat Iteration by 222,510 steps and 178 km. Congratulations, Team Insights!
As a company, we made 4,158,226 steps with a total distance of 3,327 km. Unfortunately, we missed the mark of our Nashville goal by 86 km, completed 97.5%. Not to worry, we are still planning on making the trip by plane in October. We hope to see you there too!
Thank you for following along with our month-long steps challenge. We thoroughly enjoy implementing data into everything we do. If you are looking for data-related benefits for your business. Let Iteration Insights help!
Contact us now and let us provide clarity into your business functions so you can know with data-driven confidence what actions are contributing to your business' success.
Stepping Awards
All Time Steps Leader: Tyler Long (Insights) – 499,678
Most Steps in One Day: Jarid McKenzie (Insights) – 43,396
Most Steps in One Week: Jarid McKenzie (Insights) – 133,347
Most Consistent: Tanya Zheng (Insights)
Stay Up to Date with Our Latest Blogs
Subscribe to our mailing list to be notified when a new article is released.
About the Dashboard Creators
---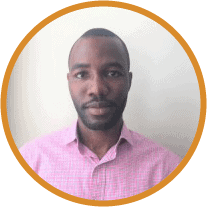 Nosa Ogiamien is an Iteration Insights Analytics Consultant. He created the data model and designed the light mode version of the dashboard. Nosa has an M.Sc in Geology (G.I.T) and over 5 years of experience in data analysis, data management, and data visualization. With these skills, Nosa elevates companies with informed and data-driven decisions that leverage business intelligence technologies.
---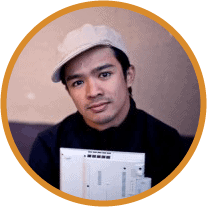 Tutu Hamid is an Iteration Insights Analytics Consultant. He created the dark mode version of the dashboard. He holds an MEng in Microsystems Engineering. Tutu is a highly active community member often speaking at Power Platform User Group meetings in Calgary. He also teaches business intelligence and data analytics at the Southern Alberta Institute of Technology (SAIT).