Calgary Power Platform User Group Meeting | February
February 2, 2021
@
3:30 pm
–
6:00 pm
MST
Calgary Power Platform User Group is focused on creating a community for Power Platform users within Calgary and the surrounding area.
About this Event
Join us on Feb 2, 2021, at 3:30 pm MST via Microsoft Teams! The purpose of this group is to discuss and keep up with the ever-shifting landscape of the Microsoft Power Platform.
---
Agenda
3:30 pm – 3:45 pm – Meeting Welcome & Introduction
3:45 pm – 4:45 pm – Introducing DirectQuery for Power BI datasets and Analysis Services | Alberto Ferrari
"New composite models" is the friendly name for "DirectQuery for Power BI datasets and Analysis Services", a feature that will have a huge impact incorporate and self-service BI in the coming years. In this session, you see how this feature work, you learn several examples of adoption, and you have an overview of the challenging ahead for governance and development.
4:45 pm – 4:50 pm – Q&A and Speaker Switchover
4:50 pm – 5:35 pm – Introduction to Power Automate Objectives | Mike Masschelin
Learn the fundamentals of Power Automate

What Power Automate is
How Power Automate works
Which services Power Automate can communicate with
Components of Power Automate and how to build Flows

Demonstration

Build a simple Flow
Build a simple Approval
Other examples
5:35 pm – 5:40 pm – Q&A and Speaker Switchover
5:40 pm – 5:55 pm – Power Platform Tidbit, Tip, & Trick | Tutu Hamid
5:55 pm – 6:00 pm – Q&A and Meeting Close
Speakers
Alberto Ferrari started working with SQL Server in 2000 and immediately his interest focused on Business Intelligence. He and Marco Russo created sqlbi.com, where they publish extensive content about Business Intelligence.
Alberto published several books about Analysis Services, Power BI, and Power Pivot. He is a Microsoft MVP and he earned the SSAS Maestro title, the highest level of certification on Microsoft Analysis Services technology.
Today, Alberto's main activities are in the delivery of DAX and data modeling workshops for Power BI and Analysis Services all around the world. Alberto offers consulting services on large and complex data warehouses to provide assessments and validation of project analysis or to perform specific problem-solving activities.
Alberto is a well-known speaker at many international conferences, like PASS Summit, Sqlbits, and Microsoft Ignite. He loves to be on stage both at large events and at smaller user groups meetings, exchanging ideas with other SQL and BI fans. When traveling for work, he likes to engage with local user groups to provide evening sessions about his favorite topics. Thus, you can easily meet Alberto by looking up local Power BI user groups during scheduled courses.
Outside of SQLBI, most of Alberto's personal time is spent practicing video games, in the vain hope of eventually beating his son.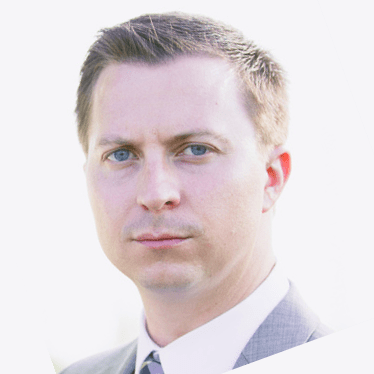 Mike Masschelin is an experienced and accomplished business professional with extensive Microsoft business applications project and sales experience in the food, manufacturing, and multi-channel retail industries.
His functional expertise includes, but is not limited to, inventory management, fulfillment, procurement, manufacturing/production and material requirements planning.
Technical skills include large-scale modification design and development, integration design and development, reporting, and data conversion.
His specialties include Dynamics 365 Finance & Supply Chain/Operations, Microsoft Dynamics AX, Power Platform business applications, IoT Central, and Azure Logic Apps.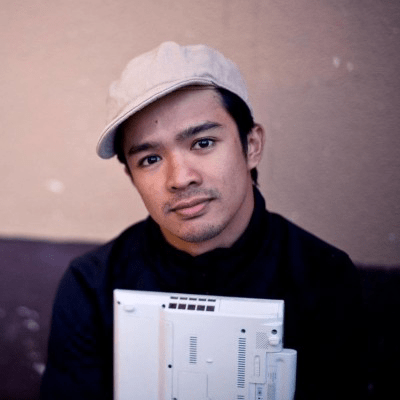 Tutu Hamid is your Analytics Consultant and Instructor with Iteration Insights, a tech-enabled, data analytics solutions provider based/located here in Calgary, Alberta.
Once an engineer in the realm of spectroscopy and sensor technology in Germany, he pivoted into data analytics when he moved to Calgary less than a decade ago, where he focuses on the front-end development of analytics and user-interface/experience in dashboarding.
Tutu speaks 8 languages: 4 world languages and 4 programming languages, and when he is not working, he is probably out biking in Moose Mountain or West Bragg Creek.
Speaker/Sponsorship opportunities
We welcome anyone who wishes to become involved with one of our user groups. From seasoned presenters to those that are just getting started, there are always opportunities to speak at one of our user groups. For sponsors, this is a great chance to get in front of a dedicated audience of data lovers. Email Renata Kalsbeek for more information on these opportunities.
Become a member of the Calgary Power Platform User Group Community site and never miss a meeting!
Find past events on the Dynamics Community site.
Disclaimer
Filming and Photography may take place, please read our Notice for Filming and Photography for further information.
Guest Speaker
Ken Puls
Related Events