HANDS DOWN THE BEST Intermediate Power BI, Data Modeling and DAX | Virtual 2 Day
September 30, 2020
@
8:00 am
–
October 1, 2020
@
8:00 am
MST
Level up from a beginner to a power user with our instructor-led Power BI Intermediate training course.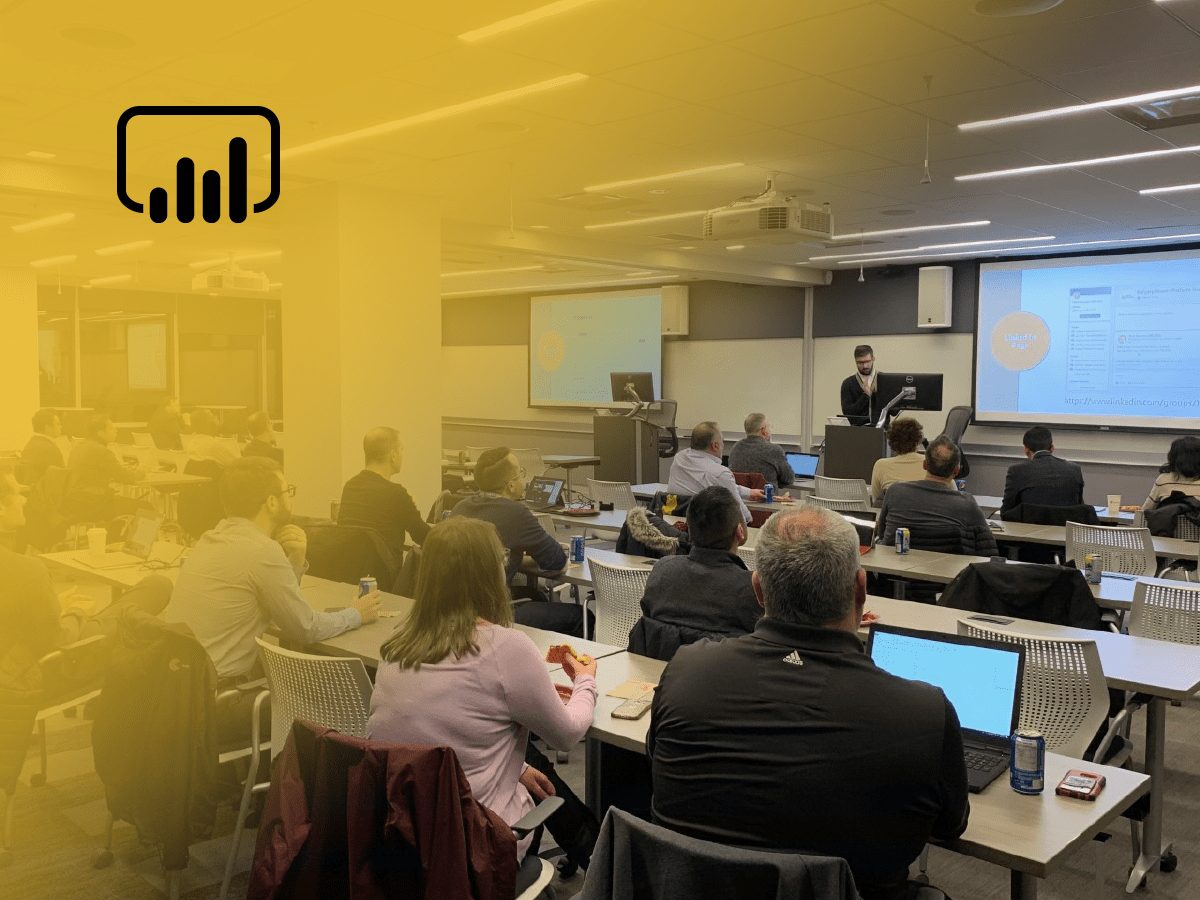 About this Event
Take your Power BI Skills to the next level! This online instructor-led course is perfect for those who have been using Power BI for 3-6 months. In this course, we will expand upon basic Power BI concepts such as transforming and cleansing data using Power Query Editor, writing basic DAX expressions and publishing dashboard visualizations to end-users.
You will be instructed through best practices that will help you to avoid potential problems by enhancing your understanding of Power Query, Data Modeling, and DAX.
In this course, we will guide you through:
Learning and discussing the basics of Dimensional Modelling and its importance to Power BI
Designing several Dimensional Models and populate them from some of the most common sources
Elevating your Power Query skills by going beyond simple use cases
Moving beyond DAX Fundamentals and learning how to enhance your data model using expressions from more complex DAX techniques.
This course is for Business Analysts, IT Users, and others that are interested in learning how to elevate their data analytics techniques using Power BI. We will teach how to develop efficient data analytics and further utilize visualizations in your organization.
---
About the Instructors
Chris Sorensen, MCSE (Data Management and Analytics) and MCT, is the Founder and President of Iteration Insights based in Calgary, Alberta. He is a consultant, architect, educator, author, and coach that has been working in the Analytics space for nearly 20 years. Over his career, he has provided strategic and architectural advisory services to many clients. Most recently, Chris has lead several projects in Microsoft Power BI and Excel PowerPivot. He has evangelized both Excel and Power BI with Microsoft since July 2015 and is the author of the Microsoft Press Exam Ref 70-779 Analyzing and Visualizing Data with Microsoft Excel.
Jarid McKenzie, BSc. In Mathematics and Statistics and certified in Business Intelligence by the University of Calgary, is co-owner and Lead Analytics Architect for Iteration Insights.
Jarid has 8 years of experience working in the digital space, including teaching data analytics at the University of Calgary and SAIT. Currently, he is on the advisory board for the Business Intelligence Program at SAIT and is a mentor to many graduates from the course.
As a community leader for the Power Platform and Azure Analytics User Groups in Calgary, Jarid loves to share his knowledge with the community speaking at major data analytics events, such as the Power Platform World Tour held in Calgary last year.
Pricing
Early Bird Savings of $124/seat ends Sept 7, 2020, at 11:30 pm.
Groups of 3 or more receive a discount of 20% of the currently available ticket price. Please contact for discount code.
Job Grant Eligibility
Combine this course with our Introduction to Power BI and DAX course and qualify for job grants. Your employer must apply for the job grant before purchasing the course. Visit the links below for more details on how to apply.
Course outline
Data Modelling for Power BI
What is Dimensional Modelling, and why do we need it?
Dimensional Modelling Basics
Managing the Power BI data model
Power Query for Power BI
Power Query review
How to use Power Query in more sophisticated ways
Dive into M
Populate your dimensional models using Power Query
Error Handling in Power BI
Intermediate DAX
Date tables and the importance of managing your own
Filter context walk-through
Filter arguments
Deeper dive into Time Intelligence Functions
Fiscal period offsets
Currency conversions
More complex hierarchies – Parent-Child hierarchies
Dealing with multiple relationships
Understanding many-to-many relationships
Key Words
Power BI, Power Query, Data Modelling, Data Visualizations
Disclaimer
Filming and Photography may take place; please read our Notice for Filming and Photography for further information.
Related Events