Azure Analytics User Group Meeting | October
October 20, 2020
@
3:30 pm
–
6:00 pm
MST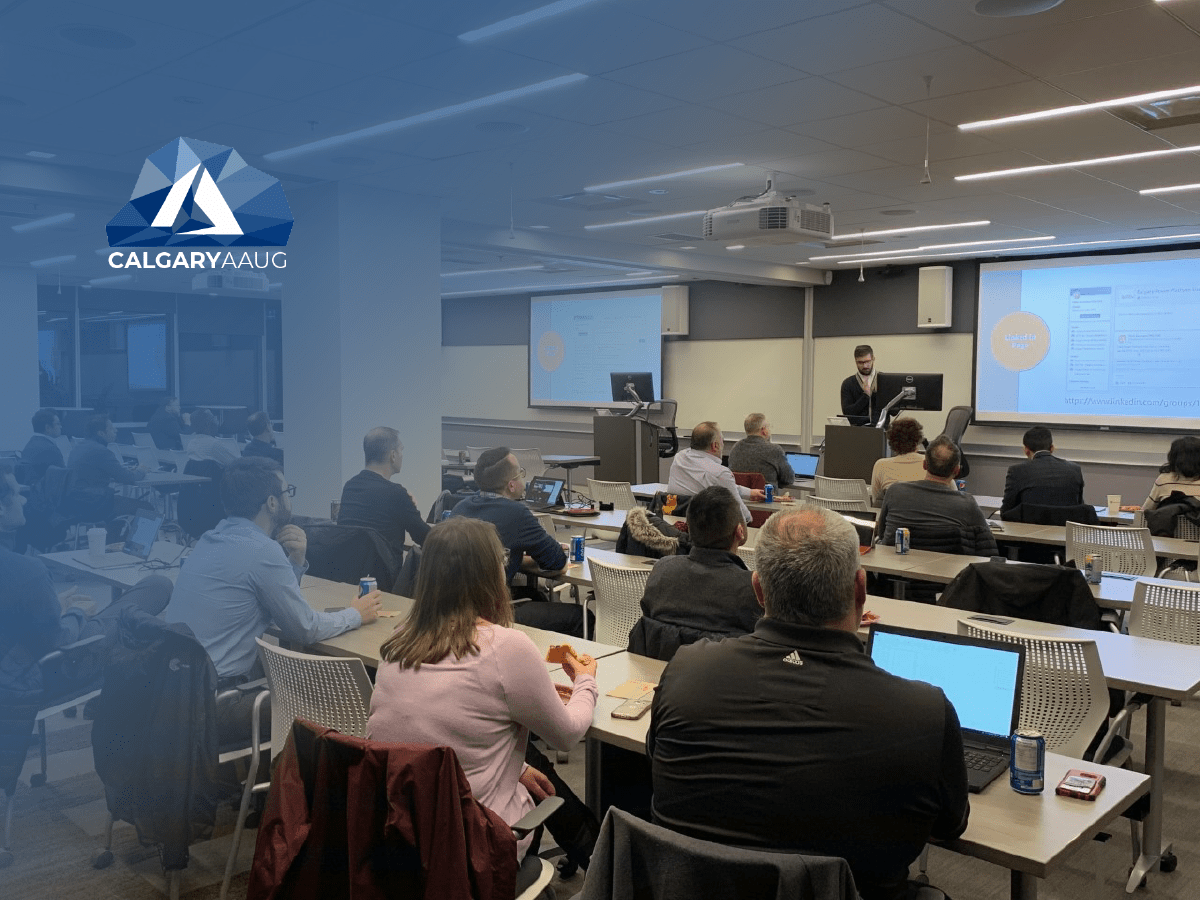 Calgary Power Platform User Group is focused on creating a community for Azure Analytics users within Calgary and the surrounding area.
About this Event
Join us on Oct 20, 2020, at 3:30 pm MST via Microsoft Teams! The purpose of this group is to discuss and keep up with the ever-shifting landscape of the Microsoft Azure analytics stack.
Agenda to be announced.
About the Group
Whether you have a depth of knowledge in a certain area that you want to share or are looking to branch out and learn new aspects of the Azure stack, this is the group for you.
More than learning, the Azure Analytics User Groups is a great place to find professionals in the industry. For those new to the industry (like students), this user group is the easiest and best way to get a good introduction to Azure.
We will discuss the use and direction of tools such as:
Azure SQL
Azure Synapse (formerly Azure SQL DW)
Azure Analysis Services
Data Factory
Azure Databricks
Azure storage
Azure DevOps
Power BI
The discussion is not limited to these products and will change over time.
Agenda
3:30 pm – 3:45 pm – Meeting Welcome and Introduction
3:45 pm – 4:30 pm – Azure Data Explorer: Top 3 Scenarios Where to Use It | Vincent-Phillippe Lauzon
Azure Data Explorer (ADX) is Azure best kept secret weapon in Big Data Analytics. We'll see in this session how it performs in ad hoc queries/data exploration, real time analytics, and time series. We'll discuss the different patterns it can implement to solve business scenarios and how it is typically set up in the Enterprise.
4:30 pm – 5:00 pm – Azure Analytics Resource Cost Optimization | Jarid McKenzie
5:00 pm – 5:45 pm – Getting Started with Azure Machine Learning | Pratheek Devaraj
Azure Machine Learning Service (AMLS) is a cloud-based environment where you can train, deploy, automate, manage, and track ML models. AMLS can be used for any kind of machine learning, from classical ML to deep learning, supervised, and unsupervised learning. Whether you prefer to write Python or R code with the SDK or work with no-code/low-code options in the studio, you can build, train, and track machine learning and deep-learning models in an Azure ML Workspace.
Speaker/Sponsorship opportunities
We welcome anyone who wishes to become involved with one of our user groups. From seasoned presenters to those that are just getting started, there are always opportunities to speak at one of our user groups. For sponsors, this is a great chance to get in front of a dedicated audience of data lovers. Email Renata Kalsbeek for more information on these opportunities.
Join the Community on LinkedIn!
Disclaimer
Filming and Photography may take place, please read our Notice for Filming and Photography for further information.
Related Events