Introduction to Tableau | Virtual 2-Day
November 17, 2020
@
8:00 am
–
November 18, 2020
@
4:00 pm
MST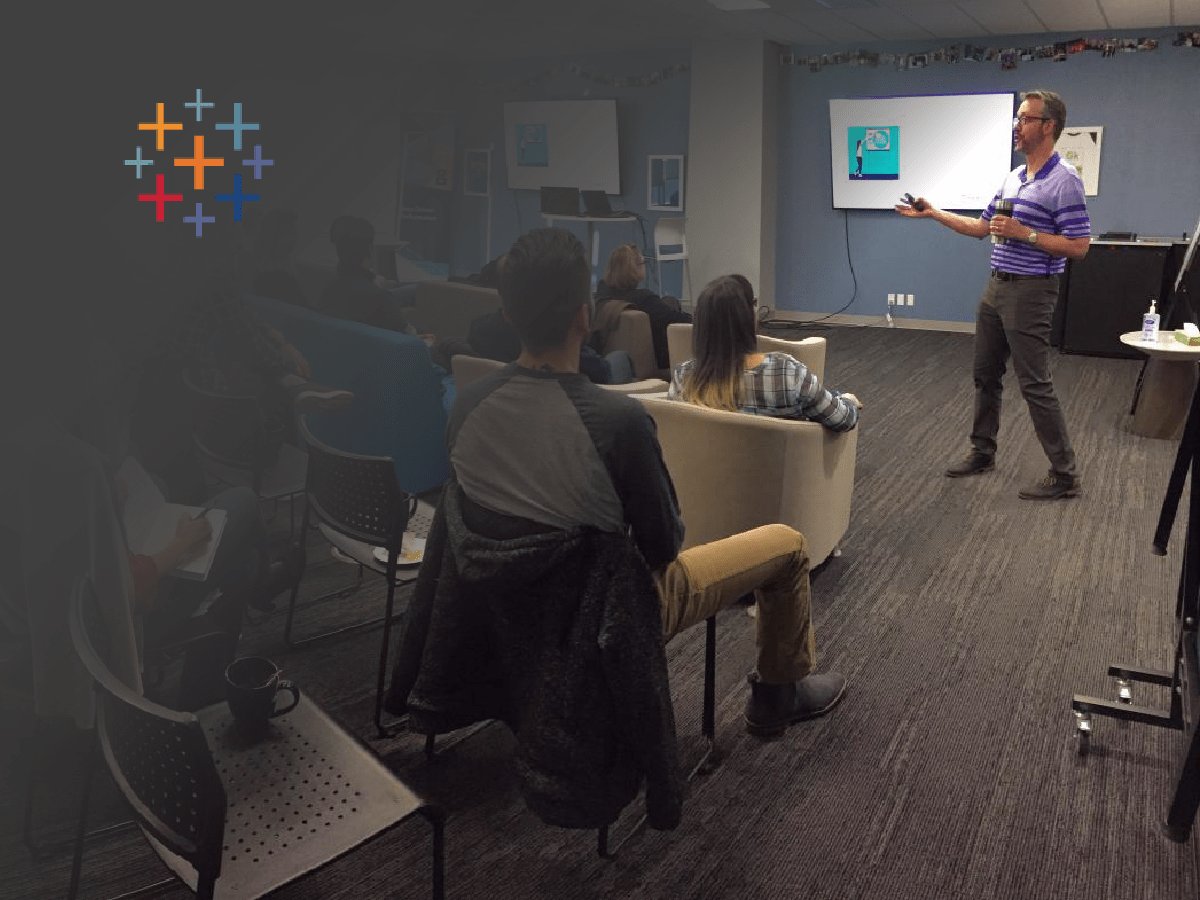 This online instructor-led two-day course is your entrance to the world of Tableau!
About this Event
The course is focused on introducing users to the fundamentals of Tableau and data modeling in a hands-on and interactive environment. Throughout the course, students will be guided through an end to end solution using a combination of lectures and hands-on labs to reinforce concepts.
Students will learn how to:
Navigate Tableau Worksheets, Dashboards, and Data Source Panes environments.
Connect to different types of flat data files from Tableau Desktop.
Understand and effectively use Relationship and Physical data connections using the Tableau Data Modeling Canvas.
Transform data through calculated fields, data type manipulation, and hierarchy building.
Apply logic and operation components of the Tableau Formula Language to create new measures and dimensions.
Build interactive Tableau Views for bar charts, line time series, bullet graphs, and filled mapping.
Create actionable Performance Dashboards that incorporate visualization flow techniques and design best practices.
Share workbooks, dashboards, and stories through Tableau collaboration environments (Tableau Public, Tableau Server, Tableau Online).
This course is for Business Analysts, IT Users, and others that are interested in learning how to elevate their data analytics techniques using Tableau. We will teach how to develop efficient data analytics and further utilize visualizations in your organization.
---
About the Instructors
Carter Edie has been building Tableau enterprise solutions and bespoke analytical visualizations since 2015. His passion is integrating business context into data governance within organizations to drive data-enhanced insights and managerial decision making. He has presented on data-driven KPI segmentation using Tableau Prep for the Calgary Tableau User Group and has given multiple technical presentations on leading-edge technologies.
Pricing
Early Bird Savings of $124/seat ends Nov 2, 2020, at 11:30 pm.
Groups of 3 or more receive a discount of 20% of the currently available ticket price. Please contact for discount code.
Course Outline
Day 1
8:30-8:45 – Setup and Introductions
8:45-10:00 – Importing and Transforming Data
10:00-10:15 – Break
10:15-11:45 – Importing and Transforming Data
11:45-12:45 – Lunch
12:45-2:15 – Relationships in Tableau (Data Modeling)
2:15-2:30 – Break
2:30-4:00 – Introduction to Tableau Formula Language
Day 2
8:30-10:00 – Introduction to Tableau Formula Language
10:00-10:15 – Break
10:15-11:45 – Visualizations
11:45-12:45 – Lunch
12:45-2:15 – Visualizations / Tableau Server
2:15-2:30 – Break
2:30-4:00 – Publishing, Sharing, Collaboration, Security
Key Words
Tableau, Data Modeling, Data Visualizations
Disclaimer
Filming and Photography may take place; please read our Notice for Filming and Photography for further information.
Related Events