Hello and welcome back to this blog series where we explore different data analytics programs in Canada. Back in October, I shared with you 11 Courses to Learn Data Analytics and BI in Alberta. Today, we are focusing on programs located in British Columbia. For courses being offered in other parts of Canada, please stay tuned for more blogs to come on that topic later in 2021!
As we now know, many employers are looking for people skilled in the field of Data Analytics. According to ICTC etalent Canada, the outlook for this industry is strong. This combined with replacement demand due to skills mismatch, retirement, and other labour force exits results in a strong demand for Data Analytics, Database Architects, and Administrators in the next 5 years.
Many post-secondary institutions are beginning to offer courses in this field to answer the demand increase for Data Analytics. The following is a gathering of Data Analytics course titles and program descriptions for post-secondary institutions that are located in British Columbia.
Data Analytics and BI Courses in Vancouver

Details: Master's Degree, 10 Months, Full-Time, Accelerated Program.
UBC's Master of Data Science was designed to give students a fast track to a great career, the program is helping to meet a growing need by producing skilled professionals who can turn data into knowledge.
Utilizing descriptive and prescriptive techniques, students extract and analyze data from both unstructured and structured forms, uncover insights, and learn to effectively communicate their results with stakeholders.
Graduates are highly trained, qualified data scientists who can help businesses and organizations, across all domains, improve strategy, products, services, health, safety, and so much more by translating their findings into solutions that enable and inform action.
The program is offered at both the UBC Vancouver campus and the UBC Okanagan campus, with an additional Master of Data Science in Computational Linguistics offered at the Vancouver campus.

Details: See below
Langara College offers a post-degree diploma and certificate in Data Analytics. Both programs allow students to gain experience handling data using industry-standard software applications and have ample opportunity to fine-tune their soft skills to effectively communicate their findings. Graduates will have a strong understanding of data life cycles and will be equipped to meet the growing demand in data analytics processes. Analysts are expected to work with data to support the development of an organization and to help make technical, and strategic decisions.

Post-Degree Diploma in Data Analytics | Langara College Vancouver
Details: Two years, Full-time, Diploma
This two-year full-time diploma program is designed for anyone who likes working with data and interpreting results to support technical and strategic business decisions. The cohort-based program ends with a capstone project to apply their knowledge before starting a new career. Students will have the opportunity to develop strong project management and team-building skills.

Data Analytics equips graduates with the skills and tools to divide and conquer massive data sets. Through group projects working with different data sets from different stakeholders, students will gain experience handling real-life data from fields such as telecommunications, finance, and health care industries.

Post-Degree Certificate in Data Analytics | Langara College Vancouver
Details: Flexible Pacing, Part-Time, Certificate.
This part-time certificate program is perfect for working professionals who would like to do more with numbers and expand their repertoire in data analysis. Courses are offered in the evenings and/or weekends to provide maximum flexibility.

Details: Part-time, Online, must be completed within 2 years of starting
The Award of Achievement in Data Analysis is a part-time, online program for anyone who appreciates the power of data-driven decision making and wants to gain an in-depth understanding of how it is deployed in a business setting.
This program focuses on the science of data and teaches you how to perform inquiries and apply statistically significant information to important business decisions. It also gives you the skills necessary to communicate these results through graphs and text that your fellow employees will understand.
Data Analytics and BI Courses in Burnaby

Details: Part-Time, Conditions apply, see website for details
The Applied Data Analytics Certificate, ADAC from BCIT Computing provides the technical foundations for data analytics systems. Students build systems that model data and learn to use IT tools to mine data for business intelligence and data-driven decision-making.
The focus of ADAC is to build and data analytics systems and use popular visual analytics tools like Tableau and PowerBI. Starting with relational database foundation students use Excel, SQL Python, and statistics to develop data analytics systems.
Upon program completion, students will be able to develop secure business intelligence database solutions for data analytics. ADAC graduates will be able to create, manage and use data analytics systems to help organizations make informed and actionable decisions.

Details: Four-years, Undergraduate degree
Recognizing the demand for data scientists, SFU has created one of the first undergraduate Data Science programs in Canada. Coursework for the program was carefully chosen to match common skills requested by Canadian data scientist job advertisements, talent shortages described by employers, and skills deemed important for future technologies by leading researchers.
While other Data Science programs in North America generally involve coursework in Statistics, Computing Science, and Mathematics only, SFU's program additionally includes Business coursework, to meet the job demands of business and industry.
The program was designed with the recognition that data scientists not only need to be proficient with computer programming and quantitative analysis but also must be strong communicators with business savvy and teamwork skills.
Data Analytics and BI Courses in Victoria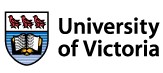 Details: Professional Development Certificate
The BIDA program focuses on the technical foundations and specialized skills needed to analyze patterns and trends in different data types and to make informed decisions. You'll learn to identify and evaluate data sources, as you assist in building innovative business strategies.
The program is designed to provide learners with valuable and sought-after skills in data analysis that will help learners to identify opportunities and prepare them to become a specialist in this growing field, no matter the industry worked in.

Description: 120-hours, Certificate
This intensive Business Analysis Certificate program is designed for mature, adult business professionals. There are no prerequisites and students may register on a course-by-course basis before applying to this program.
Learners will gain the foundational knowledge and skills to effectively understand business problems and opportunities, analyze needs and solutions, recommend strategies, and facilitate stakeholder collaboration. They will learn to model, analyze, communicate, and manage requirements and other business analysis information.
Also, this program will expose learners to a variety of best practices, proven tools, and industry-recognized techniques that can be immediately applied in a range of business environments.
Data Analytics and BI Courses in Kamloops

Description: Two-years, Master's Degree
The Master of Science in Data Science (MScDS) is normally a two-year program. The goal of the program is to provide students with solid knowledge, techniques, and experience in the research and application of data science, and to prepare students to become researchers and leaders in the emerging area of data science at the regional, national, and global levels.
The program is unique in that it can be an application-orientated or a research-orientated master's program depending on whether you choose the Graduate Project option or the Graduate Thesis option.
Regardless of your choice, you will develop the strong data analytics, critical thinking, communication, and interpersonal skills required for success as a data scientist in big data or pursue further advances in research.
Data Analytics and BI Courses in Abbotsford

Details: 10 to 18 months, Full-Time, Post-Baccalaureate Certificate
Data analysis is the science of correctly collecting data, assessing it for trustworthiness, extracting information from it, and presenting it in a comprehensible informative way. These skills are vital to institutions such as government, business, or health care where sound decisions must be made based on data and the way it is interpreted.
Students will acquire the skills needed to extract reliable information from large data sets. With carefully designed courses taken in both computing and statistics, students will gain the data-base skills needed to house, extract, manipulate, and maintain data, and will learn the statistical techniques needed to collect data correctly, assess its quality, analyze it, and present the information effectively to decision-makers.
The industry-standard statistical software environments SAS and R will be used throughout.
Data Analytics and BI Courses in Prince George

Description: Course that can be used towards a certificate
This course focuses on the theories behind visual analytics, and the relationship between data analysis and data visualization. Students will be introduced to tools for analyzing information and the preliminary displaying of results. Students will explore the collection, management, analysis, and presentation of spatial data, as well as concepts of database systems, data modeling, and digital mapping.
This course is offered in partnership with OCAD University to offer a wide range of courses for enhancing your career expertise in web, design, photography, analytics, and technology.
Conclusion
This is not an extensive list of all the courses offered in the field of Data Analytics in British Columbia. However, I hope that it opened your eyes to the many different areas that fall under the scope of data analytics.
Please take your time and go through each course offering in detail through the links provided to ensure you research the program that best suits your specific needs.
We hope you enjoyed this blog, and if you know of any other programs in the areas that we may have missed, we would love to hear from you!