Iteration Insights is a data analytics consulting firm that strives for continuous learning and thought leadership. This space that we work in is constantly evolving. With many technical professionals on our team, it is necessary to have great resources to learn and absorb new knowledge.
But what are good go-to resources? When it comes to learning about Power BI, what sites and blogs are reliable places to go? While opinions may vary, I took to our analytics consultants to see what resources they utilize most.
In this blog, we will go through 8 blogs that have been recommended by Iteration Insights professionals to learn about and stay up to date with Power BI!
Sections
Curbal – A Great Overall Power BI Resource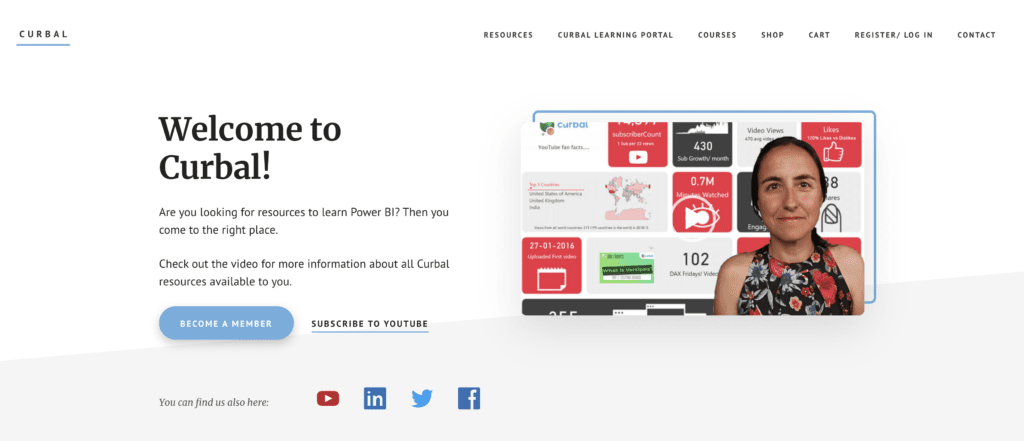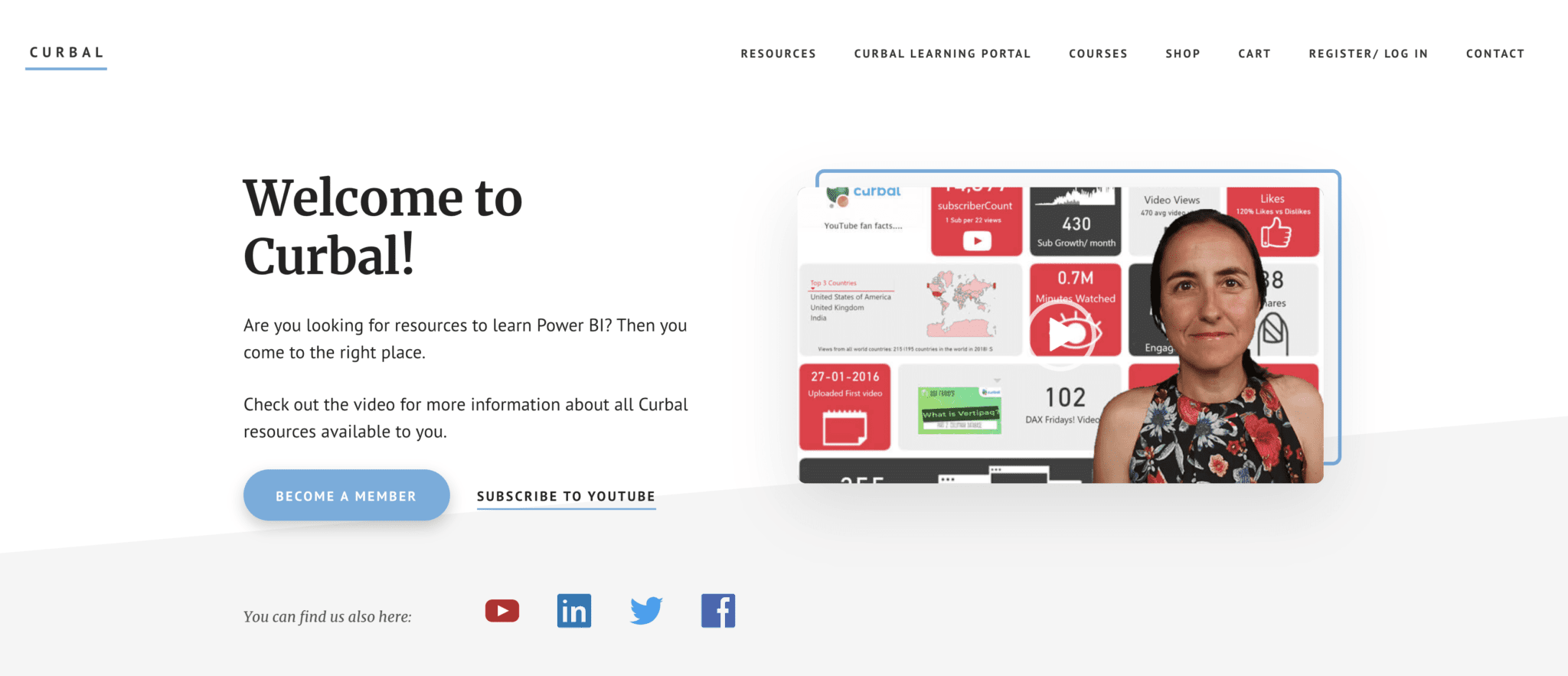 If you are a data analyst that works with Power BI, curbal.com is a great resource for you. From blogs to videos to courses- you will have tons of content to work through. 
Curbal is run by a Microsoft Valuable Professional, Ruth Pozuelo Martinez, and focuses on Power BI, Power Query Editor, M, DAX, and more. She is the individual that you will see in the video content.
Check out this page that includes a Power BI dashboard that helps you search for the right YouTube video!
Overall, a great place to start when looking for Power BI fundamentals.
SQLBI – Very Good for DAX Content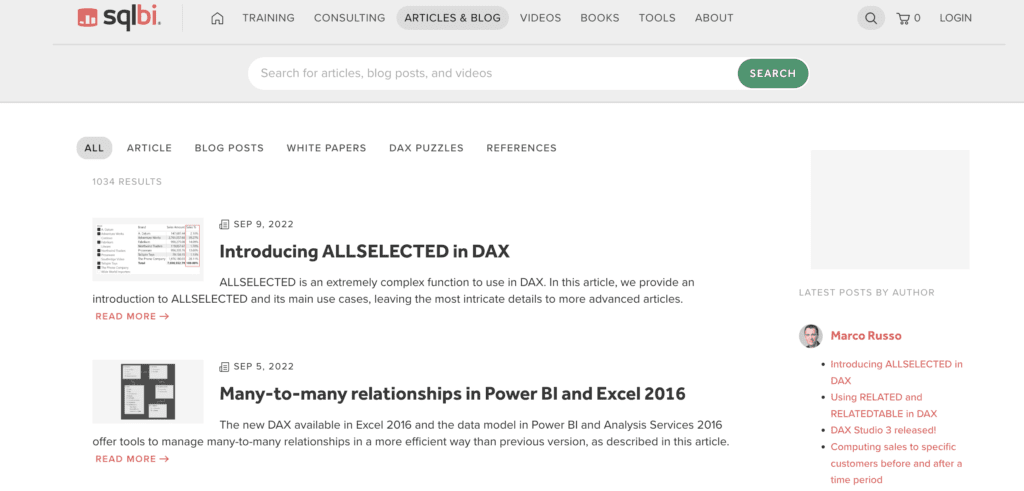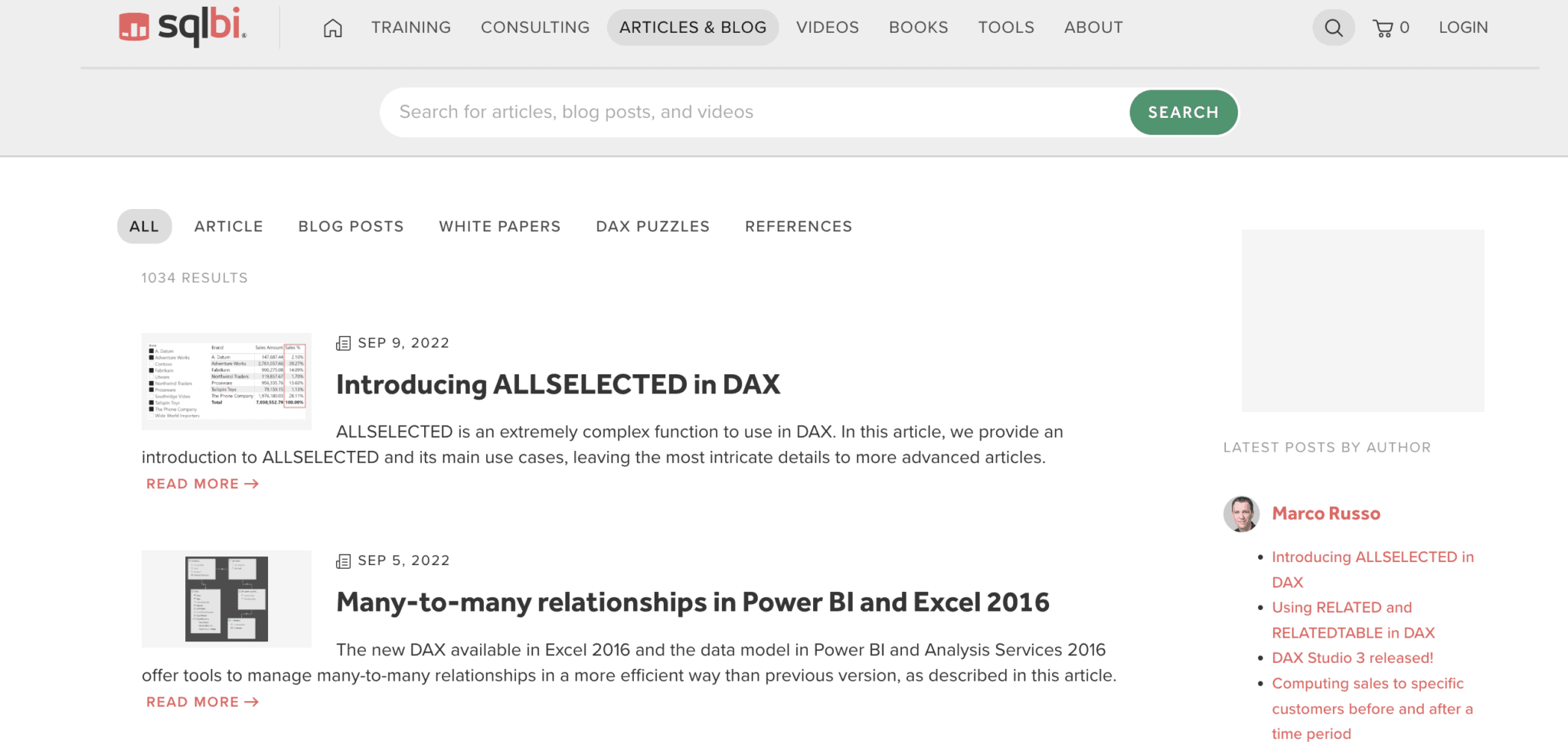 Another great Power BI resource that our team references is SQLBI. Spearheaded by Alberto Ferrari and Marco Russo, SQLBI is the place to go for DAX content.
As a team, they publish blogs about every two weeks so there is always great new content to consume.
In addition to blog content, they consistently publish YouTube videos with DAX guides, analysis videos, and more. Another great part of their website is the tools for DAX that they have developed, such as the DAX formatter.
Guy in a Cube – Weekly Video Updates for Power BI & More!

Guy in a Cube is a channel dedicated to creating weekly Power BI video content. This channel is run by Adam Saxton and Patrick LeBlanc, two Microsoft employees.
Mondays are dedicated to Weekly Roundups, where Adam and Patrick go over business intelligence news, Power BI updates, and more!
Tuesdays are dedicated to tips and tricks that are limited to 2 mins. These tips typically focus on helping you while you work in Power BI.
On Wednesdays and Thursdays, they tackle a new "tech topic" this could be anything business intelligence related.
If you are looking for consistent and engaging weekly content, check out the Guy in a Cube channel.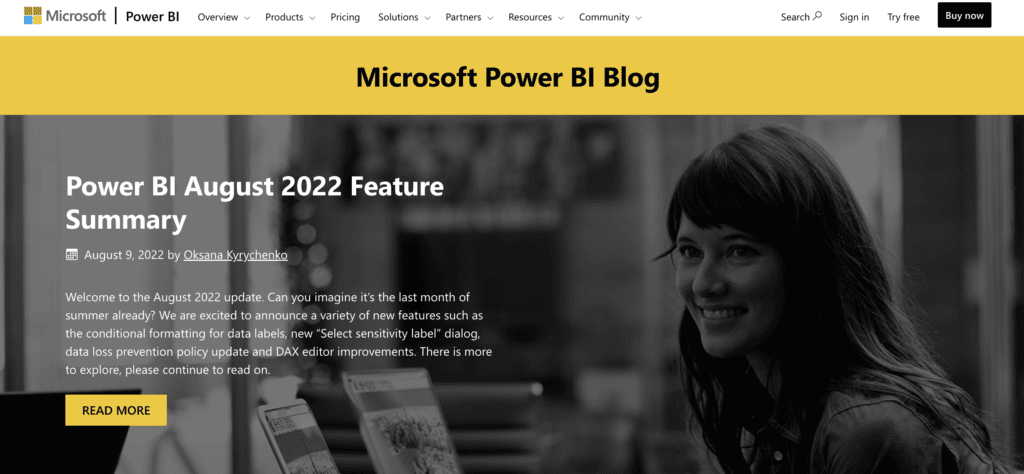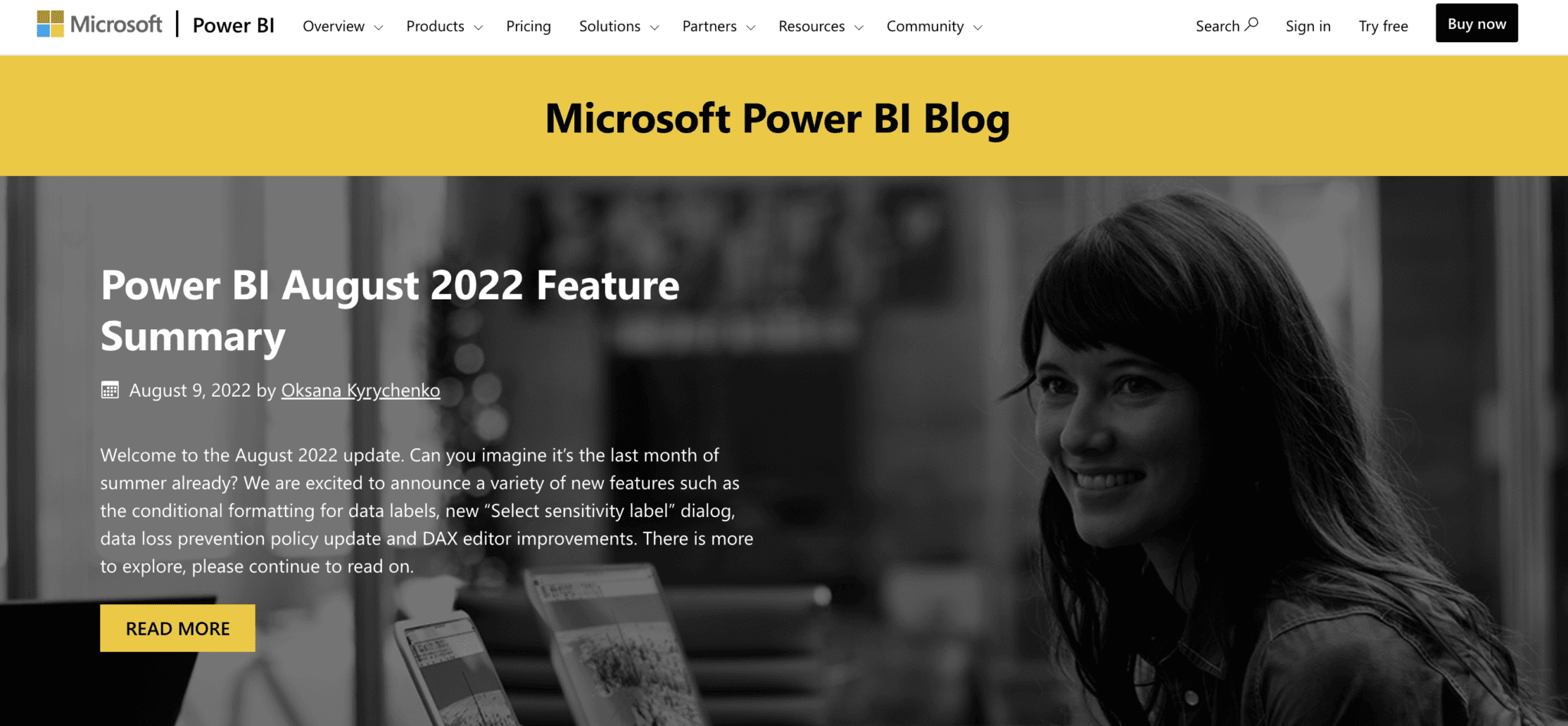 Another great resource to have in your back pocket is the official Power BI blog. This blog is where the official feature summary updates come out every month and all other major information regarding Power BI that is released.
The blog is updated frequently with content from community contributors and Microsoft employees.
Check out the Power BI blog if you are looking for the most up-to-date information about features and monthly updates.
Chris Webb BI Blog – A Power BI Blog by a Microsoft Employee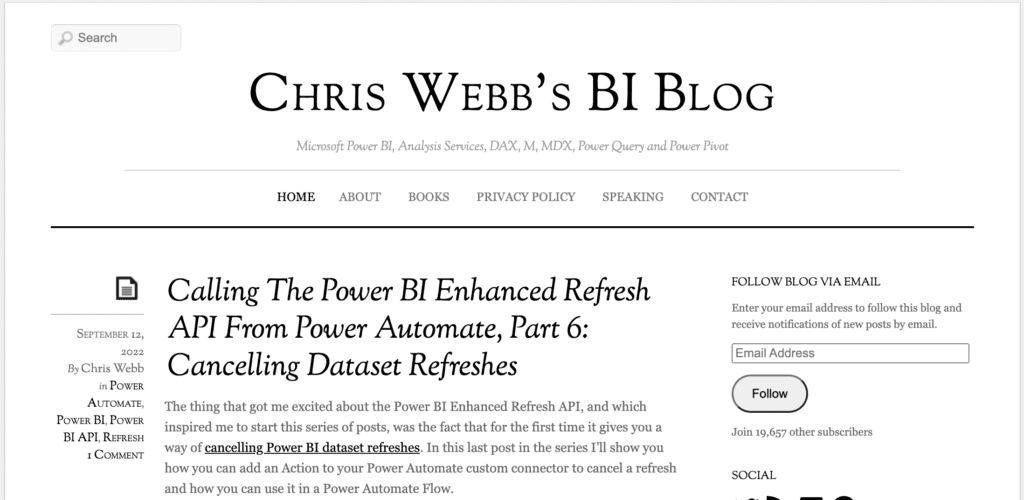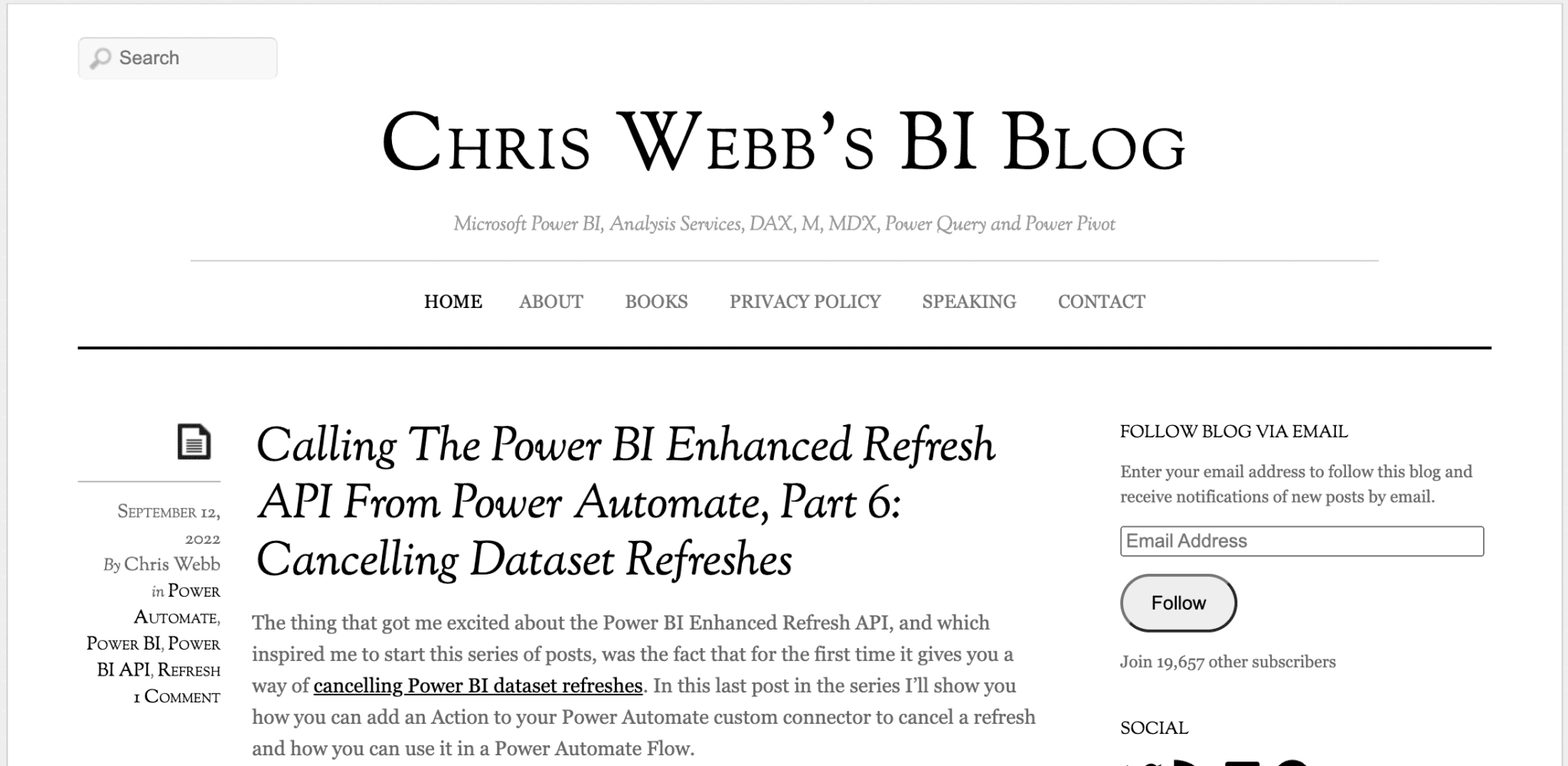 Chris Webb is a Microsoft employee that has been blogging about business intelligence for over ten years. His content focus' on Microsoft Power BI, Analysis Services, DAX, M, MDX, Power Query, and Power Pivot.
Chris Webb's BI blog is great as it covers a wide variety of business intelligence topics, and you could spend years consuming it all!
RADACAD – Power BI, Data Management, Microsoft Azure and More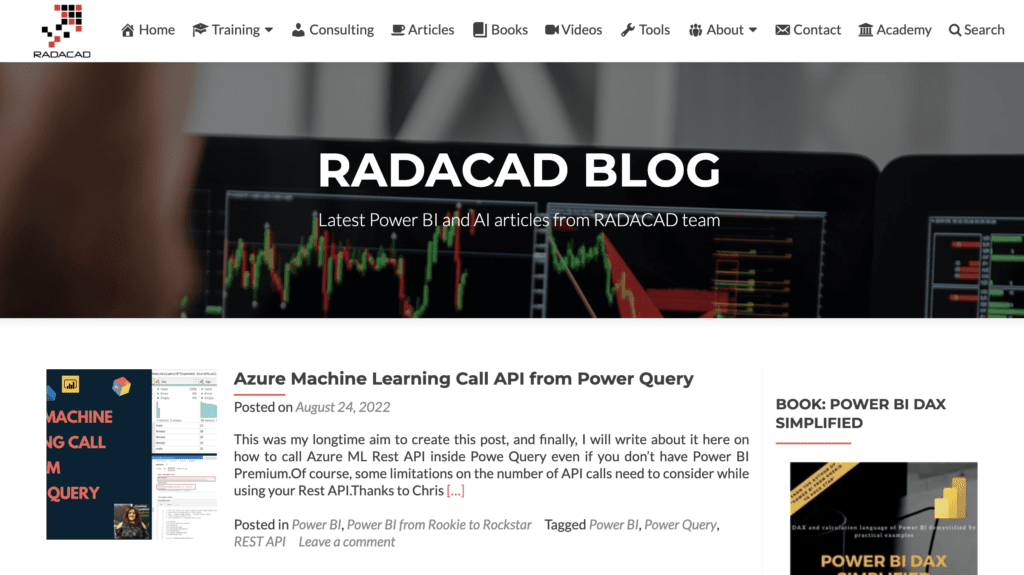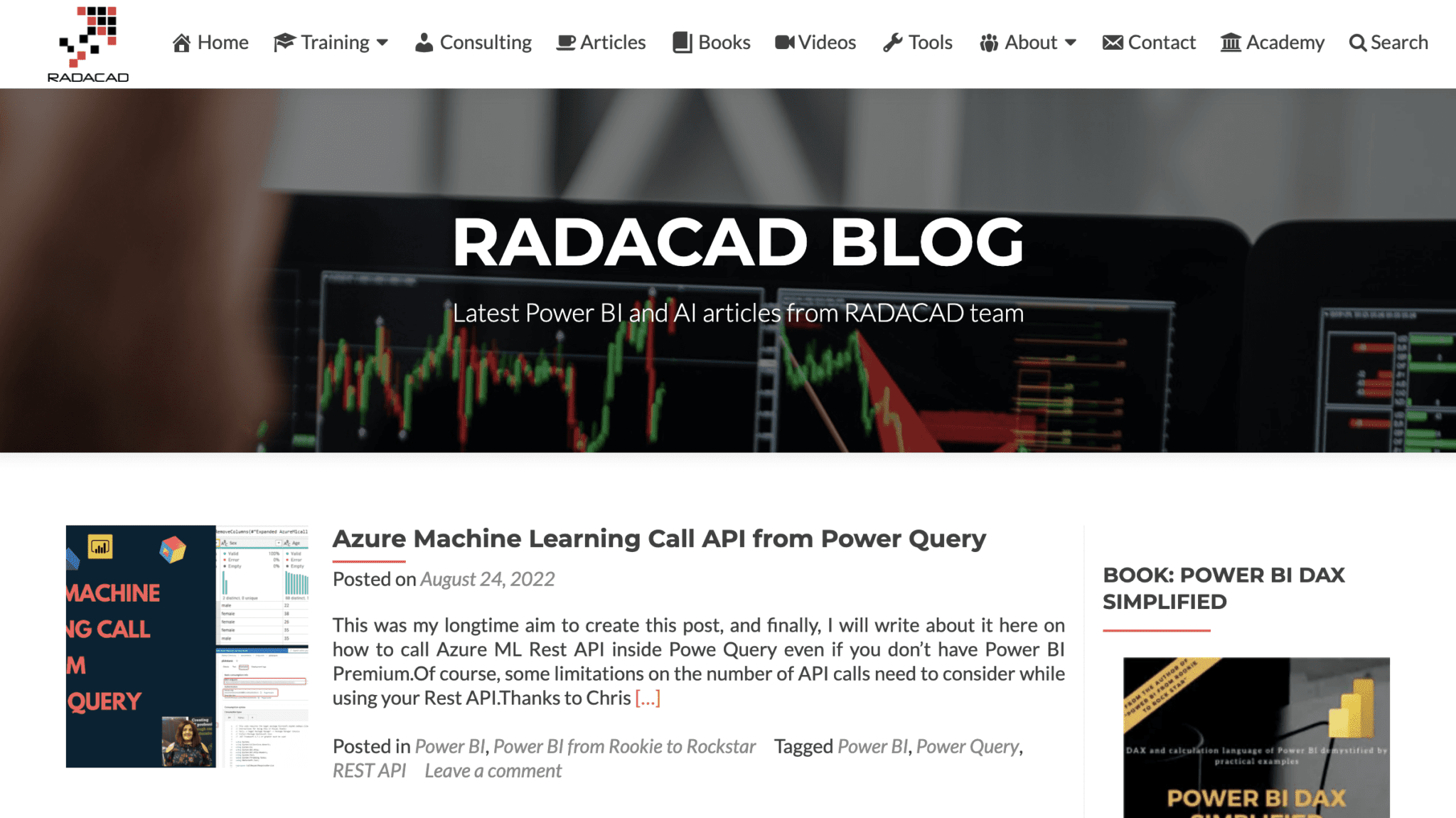 RADACAD writes blogs focusing on Business Intelligence, Power BI, Data Management, Azure, and more. Created by MVP's Reza Rad and Leila Etaali, their content looks to you to get more insight from your data.
Explore videos, blogs, books, and tools to help you navigate and utilize Power BI like an expert!


Coates Data Strategies is a blog from Melissa Coates. A data professional with 15 years of experience in the data analytics space.
Her statement from her about us page says (that she is) "all about helping data professionals make informed decisions about how to effectively govern and administer their Power BI platform".
 While many of the other blogs on this list speak to the updates and features in Power BI. Coates Data Strategies is unique. With her content, you will learn about managing Power BI tenant settings, Power BI Implementation, Workspace Planning, and more.
Coates's blog is a must if you are looking to be a fully well-rounded professional when it comes to Power BI.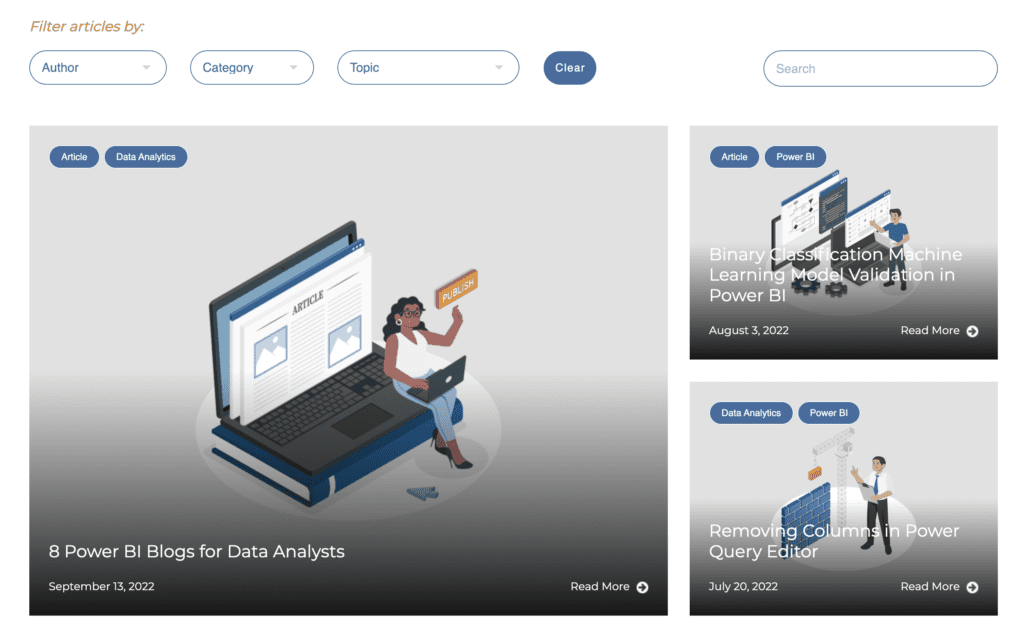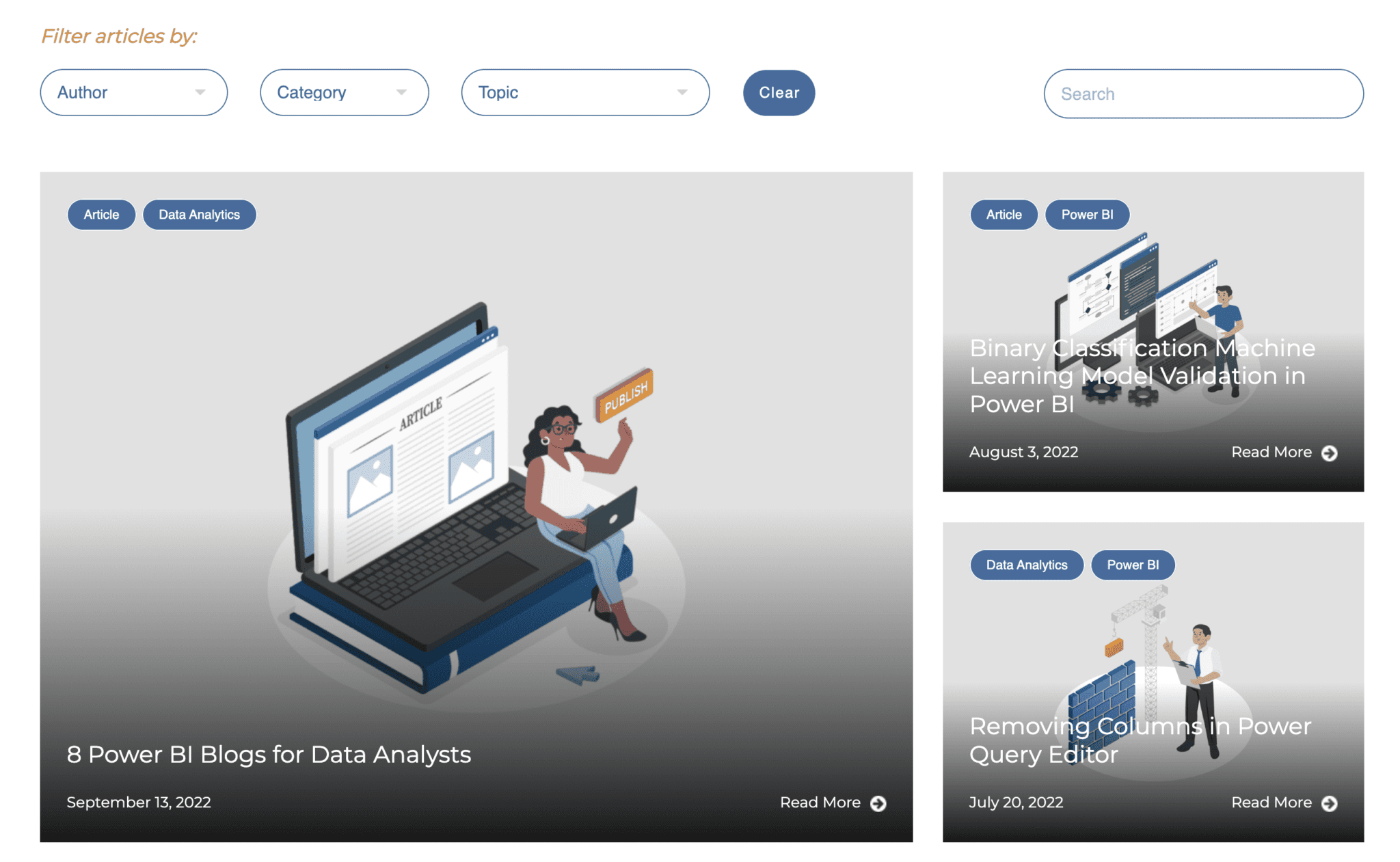 Would we be a data analytics blog if we didn't mention our own website?
Iteration Insights blogs are dedicated to providing a multifaced offering of topics related to data analytics in general. We focus on the analytics side of the Microsoft stack with Power BI, Azure Synapse, and more.
Our company founder, Chris Sorensen, also regularly shares his insights into topics such as building data teams, the importance of an Analytics Center of Excellence, and others that are great for data leaders in an organization.
Our consultants also write on the cool Power BI projects that they have worked on like our 2022 Movement Challenge and creating a Multiple Linear Regression in Power BI.
Here is a list of my recommended blogs for you to check out!
Conclusion
I hope this list is a helpful place for you to get started on your Power BI blogging journey!
All of the websites listed are good sources to check back regularly and see new topics to stay in the know on Power BI.