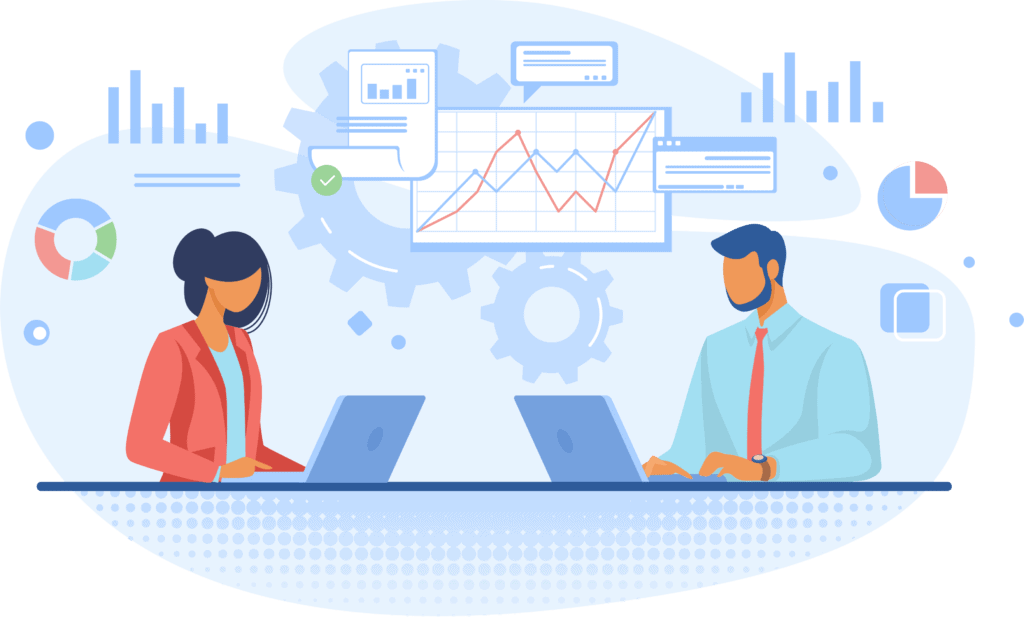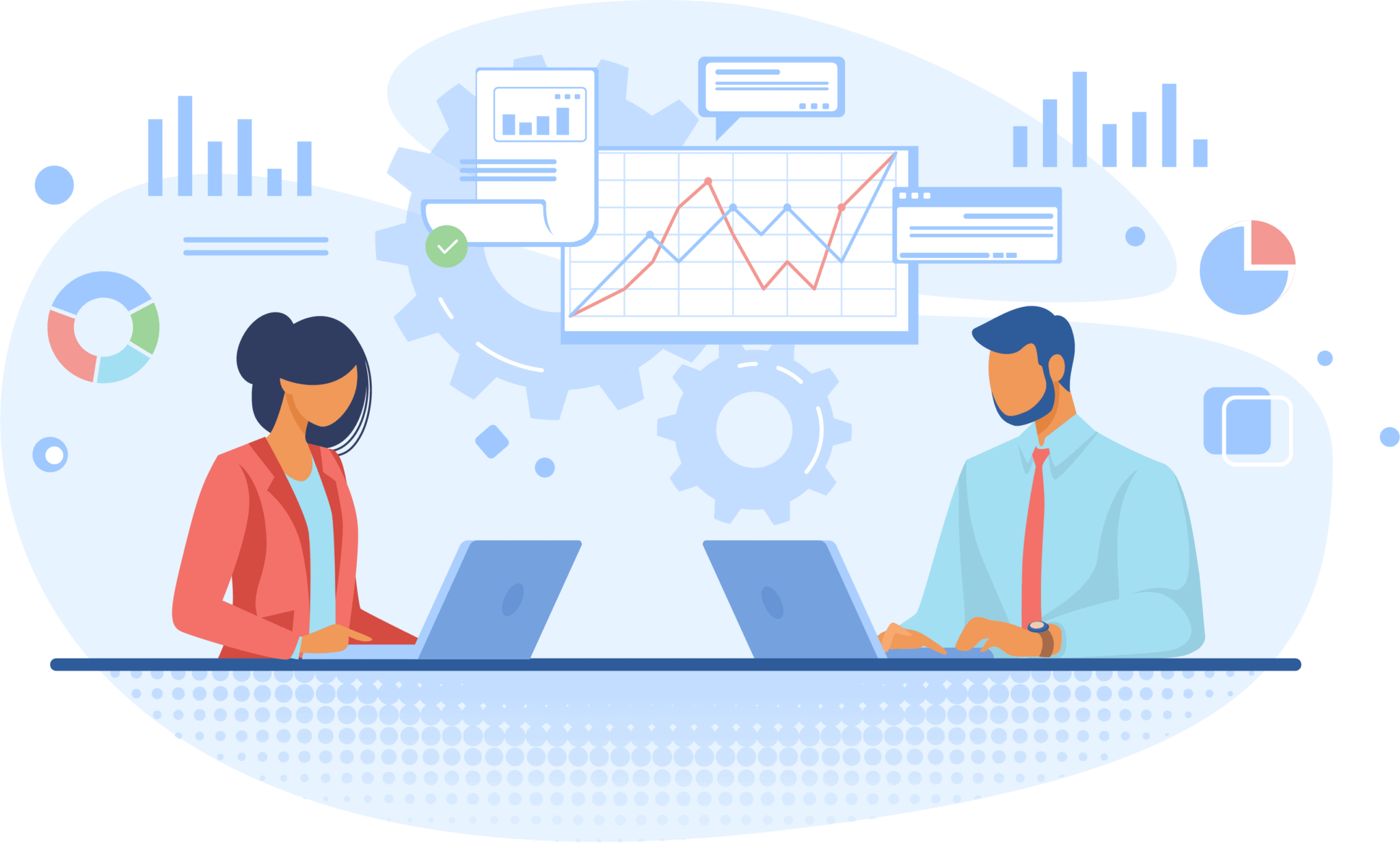 As the current economic climate causes uncertainty and volatility, businesses and people alike are turning to data to provide answers to what has happened in the past, what is happening now, and what will happen in the future.
Regardless of industry, the impact of understanding and properly utilizing data for a business is significant. Globally, the data analytics industry has been predicted to grow at a pace of 12.3% until 2027.
The Information and Communications Technology Council (ICTC) reported how in Canada, the growth of the digital economy had outpaced the growth of the overall economy by almost twice the amount.
With data analytics having a significant impact on every industry, many studies are indicating that there is a labor shortage for data professionals across Canada.
With this in mind, we have seen the rise of initiatives like EDGE UP in Calgary, Alberta, which are working to transition employees out of declining industries into this growing tech space.
ICTC also stated that data scientists and data analysts were among the most in-demand jobs within Canada.
With the need so high, this is a great time to investigate a career in this industry. You may find yourself asking, "How do I get started as a data analyst?"
Well, the data analytics space is very expansive, so the answer can be complicated. The path you take depends on your aptitude and personal preferences with analytics.
This blog provides a general overview of how to enter the business intelligence industry. In the future, our blogs will delve further into these topics. But for now, our goal is to get you looking in the right direction, no matter where you are planning to take your analytics journey.
But first, why do you want to work in analytics?
Let us discuss motivation.
There are many reasons to become an analyst. One factor on the top of everyone's list is money.
Glassdoor indicates that the average salary for a data analyst in Canada is around $60,000. For an entry-level position, this is an attractive number. But is it enough?
While compensation is a key consideration for any career path, possessing a certain degree of interest in the subject matter is also vital.
When you enjoy what you do, you do it better.
You know that feeling when you have been working on a project, and then after what feels like five minutes, it really has been three hours? That is working in a flow. There are psychological studies that show that liking your work is a part of getting into a flow.
Therefore, being invested in your career is important. It does not have to be the love of your life, but having an interest in analytics does make it easier to come to work with a positive attitude and to produce quality work that you feel confident delivering.
Before we begin, this is a good time to pause and evaluate your true motivation for pursuing a career in analytics.
Step 1: Learn a Data Analysis Tool
Generally, people find that it is easiest to start by learning a tool. We agree that this is a great place to start.
A major plus for learning a tool first is the multitude of free resources out there, like YouTube tutorials for step-by-step learning.
This allows you to dip your toes into the water and build confidence in your abilities. You can also explore your curiosity and learn to work with data in a low-risk environment.
In terms of what tools you should learn, we recommend Power BI and Tableau, which are the top analytics tools in the industry.
Power BI
Power BI is Microsoft's self-service business intelligence software. It was developed to be simple enough for end-users to create interactive reports and perform business intelligence capabilities.
The tool is intended to be user-friendly so that newer analysts, or the average business professional, can use the technology. Power BI is also great because of its free access.
Tableau
Generally, Tableau is used by more experienced data professionals. Given that it started 10 years before Power BI, it is more often quoted as the standard in the industry.
The functionalities and flexibility of the platform are slightly better than Power BI but will require some fundamental knowledge of analytics to use.
Tableau has some great videos on learning their platform. Also, read Carter Edie's blog on how to get started with Tableau to start your journey.
Looking for a jump start to Data Analytics?
No matter where you are in your journey, we have a course for you.
While knowing how to use the technologies is key, it does not ensure that you know and can follow best practices when it comes to building data models or understanding the business you are working with.
Let us use the analogy of building a house. The tools have taught you how to swing a hammer and nail some wood together, but it does not mean you are ready to construct an entire house on your own.
It also does not teach you how to work with and understand the business you are working with.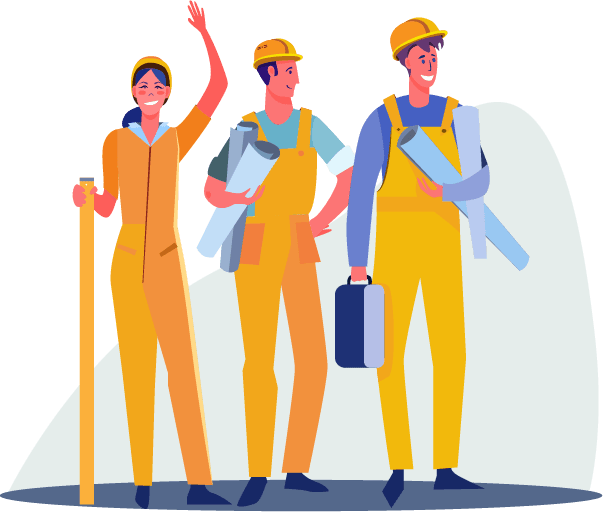 This leads us to the next step. Once you understand how to apply the tools, you can implement sustainable data models.
Continuing with our house analogy, this lets you build a structure that will withstand any storm.
Struggling with your analytics journey?
Let Iteration Insights get you on the right path, view our services to see how we can help you today.
Step 2: Building the Foundations of Analytics
For most people, your next focus should be to gain foundational knowledge of the methodologies and best practices for data analytics. Having this base will allow you to apply your skills to many different projects and produce quality analytics.
There are multiple options to do this, depending on your preferred learning style. The two we will cover in this blog are post-secondary institutions and online courses.
Post-Secondary Analytics Program
For a structured format, a data analytics program at a university or college is a great option. Programs from post-secondary schools tend to be instructor-led and provide a well-rounded scope of analytics.
There are many exceptional degrees in Science, Technology, Engineering, and Mathematics (STEM) that can lead you to a career in data analytics.
However, if you already have a degree and are looking for a post-secondary course in data analytics, there are fast-track programs available for this.
One option in Calgary is the Southern Alberta Institute of Technology (SAITs) Business Intelligence – Data Analysis and Reporting certification.
Having a degree or certification provides reliable proof of your data analytics skills, which gives credibility when applying for jobs.
Online Courses
Another perfectly viable option is online video classes. Online courses are cheaper than a degree or diploma from a post-secondary institution. With a self-taught format, they can be taken at a pace that works for your schedule.
Sites such as Udemy, LinkedIn Learning, and Microsoft Learn are great options to get you started at a lower cost, and you can dive right into the subjects that interest you most.
They teach analytics on a concept-based approach, so research on the skills required is needed to ensure that you are getting the foundation to be successful.
Step 3: Get Involved in the Analytics Community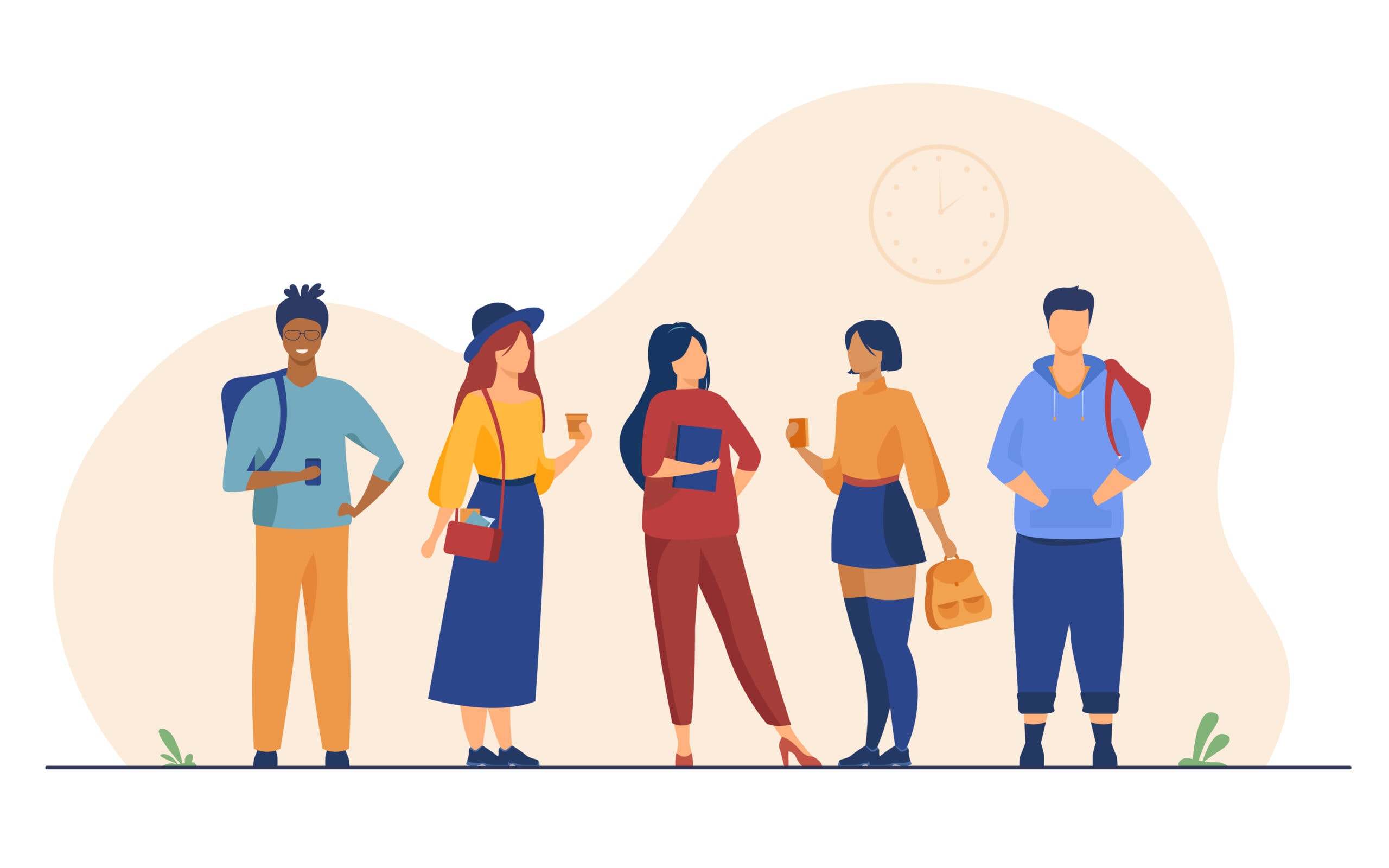 After learning the hard and soft skills to become a data analyst, an excellent career move is to get involved in the analytics community. Attending relevant events keeps you up to date with rapidly changing technologies and practices.
Also, the people you engage with at events will expand your network and can often recommend you for potential job opportunities.
A great way to get involved is by joining a local or national user group for the products you use. Two organizations that we love are the Power Platform User Groups and Tableau User Groups. You can easily find a group by searching "your city + the product you use + user group".
Check out the Iteration Insights ran Power Platform and Azure Analytics User Groups to get involved today.
Conclusion
In the end, you should choose the data analytics path that works best for you. No matter where you start, verifying that you have an interest in data and analytics is a key first step.
Once you know this, learning an analytic tool such as Power BI or Tableau is a great way to get your foot in the door.
But there is more to data analytics than knowing how to use a BI tool.
As such, you will need to step up your skills with some educational training. Whether self-directed or instructor-led, having a certification or degree in your pocket will give you credibility when applying for jobs.
Lastly, get involved in the community. It is an exciting space, and we hope to see you there!
These are the first steps for how to begin a data analytics career. Of course, the biggest resource you will need to invest is your time. With time and effort, you will become successful.
Good luck with your analytics journey!
Stay Up to Date with Our Latest Blogs
Subscribe to our mailing list to be notified when a new article is released.